Executive Directors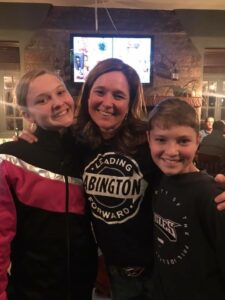 As an Executive Director of Rooted Tree, Inc., Jenny O'Rourke brings 20+ years experience as an educator to the table. With the help of faculty, volunteers and administration, Jenny developed the musical theater program at Copper Beech Elementary and has produced some extraordinary shows including Peter Pan Jr., Lion King Jr., and Little Mermaid Jr. Rooted Tree Productions, Inc. is the next logical step for Jenny to take to help the area's youth experience the performing arts.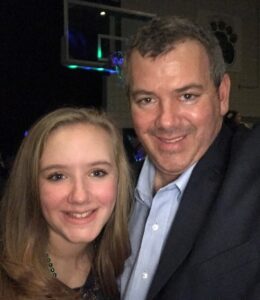 Darren Slaughter is an Executive Director of Rooted Tree Productions, Inc. and is responsible for the business side of the non-profit. Darren has been the owner of a boutique advertising agency for 15 years. With the help of Jenny and the rest of the Rooted Tree team, Darren hopes to make sure any child who wants to be involved in the arts has access to it.
Board of Directors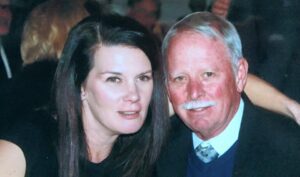 Marybeth Malfara has given back to her community for years. From Ardsley softball to Copper Beech plays, PTA and Rooted Tree, Marybeth works hard to make sure kids are enjoying themselves. She lives in Ardsley with her husband and four children who also pitch in and lend a hand when needed. Rooted Tree wouldn't be what it is today without Marybeth.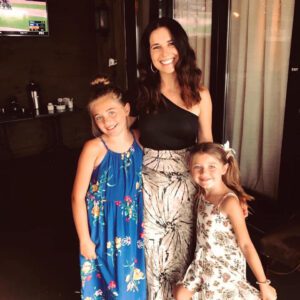 Mrs. Fitzgerald is a busy supporter of the arts in Abington. If she isn't making costumes for Copper Beech, she's taking meetings with Rooted Tree's best interests in mind. A community leader who takes volunteering very seriously, and who has recruited her entire family to support the arts while making sure her kids get as much exposure to theater, singing, and dance as possible.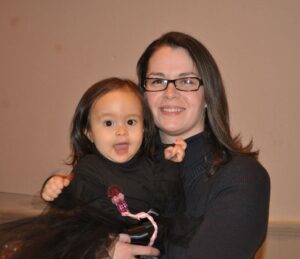 Kristina Tangco works tirelessly with Copper Beech, Rooted Tree and other acts of kindness throughout the community. From the beautiful costumes for Hairspray, Lion King, Little Mermaid, Kristina is always willing to pitch in and lend a hand. In fact, she has recently become Rooted Tree's business manager working alongside Jenny and Darren to grow Rooted Tree throughout Abington.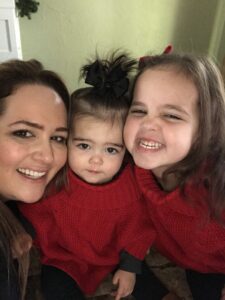 When Katie Scholly isn't teaching the 5th graders of Glenside at Copper Beech Elementary, she is choreographing and directing for their musical productions and now all that Rooted Tree Productions has to offer. She brings 20+ years of dance experience and truly enjoys sharing it with the youth of the community. She in an Abington graduate, currently lives, works, and is now raising her family here. You may also see her two daughters dancing in the aisles or off in the wings.
Instructors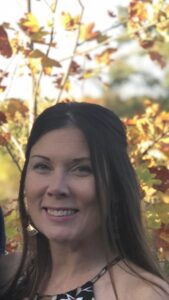 Cristy Peltzer recently joined Rooted Tree. Her past experience as an event planner and teacher combined with her lifelong love of dance make her the perfect addition to our team. Cristy lives in Glenside with her husband and daughters who are currently in 5th and 6th grade. She enjoys volunteering at the school and spending summers at the beach!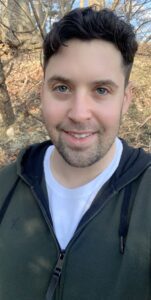 Bobby has received improv training through Philadelphia Improv Theater. He has a background in Musical Theater and Acting and studied at the Lee Strasberg Theater & Film Institute in Los Angeles. Bobby has performed in many productions from school shows to community theater. In addition to performing, he also works behind the scenes on shows for local schools. He really enjoys improv and making others laugh, and also appreciates the everyday skills improv helps to develop! Bobby loves everything about performing and the stage and loves sharing what he has learned with others!
Ian Sanchez has been singing, arranging, and directing a cappella music for the last 30 years since he caught the vocal harmony bug in high school. Through those years, he has explored a variety of a cappella styles and has arranged more than 100 songs for numerous middle school, high school, and collegiate ensembles. He teaches music at Tamanend Middle School in Warrington, PA where he directs multiple choral ensembles, teaches adapted music class and guitar class, is the vocal and pit director for the musical, and oversees the auditorium lights and sound crew.
Under his direction, his students have worked with some of the biggest names in a cappella, including Deke Sharon, Tony Huerta, Kari Francis, Marc Silverberg, Accent, Musae, and the House Jacks. They have also earned many honors and accolades; garnering thousands of views for their Macy's A Cappella Challenge video in 2015, opening for the national touring act Vocalosity in 2016, being selected as semifinalists in the B101 Christmas Choir Competition in 2016, 2017, and 2019, performing at the Pennsylvania State Music Educators Annual Conference in 2018 and 2020, and competing in the quarterfinal round of the International Championship of High School A Cappella in 2020, among others. He co-founded and directs both the Central Bucks A Cappella Festival and the Central Bucks A Cappella Camp, started a middle-school a cappella competition called AcaTamaJam, and is thrilled to bring a cappella to Rooted Tree this summer. Ian plays bass guitar in the wedding band, Class Act, enjoys cooking and travel, and lives in Abington with his wife and two sons.