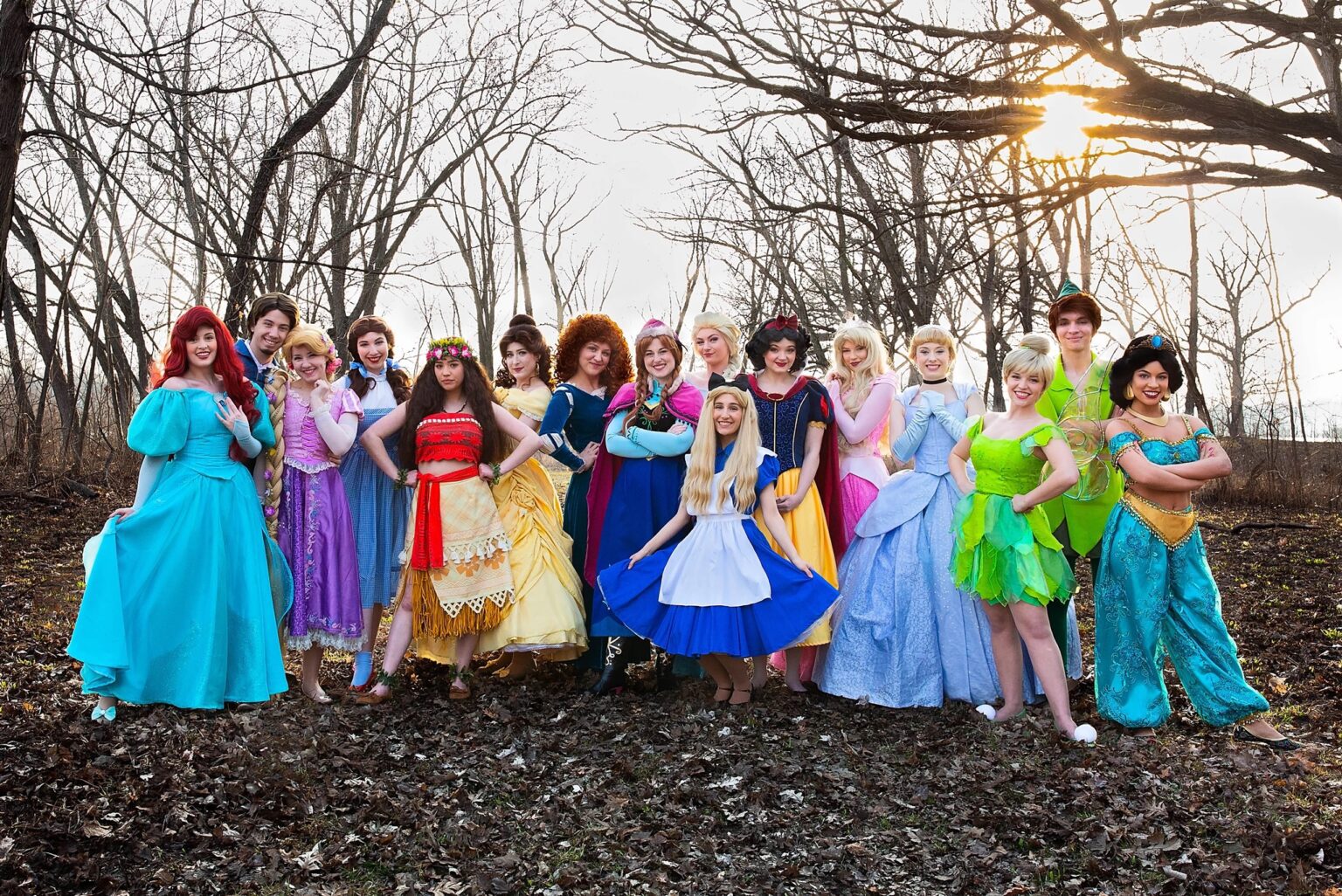 PICK A PRINCESS WITH ROOTED TREE PRINCESS PARTIES
Rooted Tree has all of the most popular princesses available for your little girl's upcoming birthday party! Make her dreams come true by having a lovely and genuine princess performer join her on her special day. Our princesses provide that extra touch of enchantment to turn your party into something truly memorable. Your little girl's favorite fairytale character is only one phone call away, so choose a princess and let us help you give her the most magical birthday yet!
ELSA

It may have taken her a while, but Elsa has learned to let go of her insecurities to become a strong and powerful royal. She loves fiercely and encourages everyone she meets to accept themselves as they are. Elsa enjoys meeting new little princesses at parties, and she promises not to track in any snow!
ANNA
Enthusiastic and unwaveringly genuine, Anna is always determined to keep her friends and family safe. She is extremely adventurous and has plenty of exciting tales to share, like that time she trekked to an ice castle with a reindeer and a snowman. Anna has a big heart, which is a wonderful characteristic to find in a new friend.
BELLE
Smart and independent Belle is a wonderful party guest! She is notoriously kind to all, believes that beauty is more than skin deep, and wants everyone to feel special and important. Belle has had plenty of adventures to recount during storytime, and she can't wait to share her tales with little princesses everywhere.
SOFIA
Newly royal Sofia is just getting used to her princess lifestyle, but she's a breath of fresh air for everyone in the kingdom. Sofia is kind-hearted, adventurous, and always eager to help. She forms friendships easily, making her the perfect princess to teach your little girl the ropes of becoming royalty!
RAPUNZEL
Rapunzel was forced to live in an isolated tower for years, and once she let down her long golden hair and escaped, she decided she was ready to take on life without fear. This princess is bold, lively, and independent. She's also got quite an arm when it comes to swinging frying pans…
CINDERELLA
This personable princess is a friend to all. Despite having a wicked stepmother and stepsisters, Cinderella is charming and good-natured. She loves to attend royal balls when she is done with her chores, so send her an invitation to yours. She does have to be home before the clock strikes midnight. Sorry, Fairy Godmother's orders!
ARIEL
This mermaid maiden is fascinated by anything and everything on land, including parties! She's got a beautiful singing voice, though a sea witch once stole it from her, and she's playful, excitable, and rebellious. Princess Ariel wants to attend your royal ball to observe and interact with your little land mermaids!
MERIDA
Merida's wild red hair is as spirited as she is, and she is full of confidence, independence, and bravery—all important traits for a modern princess! She has proven that it's possible to be in control of your destiny. Merida's recent adventures with a magic cake and a very special bear makes for great party chat!
TIANA
Hardworking dreamer Tiana has been through a lot—including being turned into a frog—and is really looking forward to the opportunity to relax and have a good time now that she's no longer an amphibian. She would love to hear your little princess' big ideas and hopeful dreams at your upcoming party!
AURORA
Aurora was doomed to sleep for one hundred years after an evil curse was placed upon her. Luckily, her prince delivered true love's kiss, and she has awoken with a strong desire to attend parties. Send her an invitation, and she will gladly join you, and you don't have to worry—she won't fall asleep!
SNOW WHITE

Snow White is the fairest in the land and is also a lovely party host. Snow White is helpful, kind, and she enjoys making new friends. She would love the company of little princesses to share her stories and adventures. Please don't be offended if she turns down any apples that are offered to her.
FREE Character Assistant (when available)

Live Performance

Story Time

Picture Time

Happy Birthday sing-a-long
Additional Character: $99
FREE Character Assistant (when available)

Live Performance

Story Time 

Freeze Dance

Picture Time

Happy Birthday sing-a-long

Cake & Ice Cream Included
Additional Character: $99
FREE Character Assistant (when available)

Live Performance

Story Time 

Freeze Dance

Temporary Tattoos for Up to 30 Guests

Picture Time

Happy Birthday sing-a-long

Cake & Ice Cream Included
Additional Character: $99
FREE Character Assistant (when available)

Live Performance

Story Time 

Temporary Tattoos for Up to 30 Guests

Freeze Dance

Time to open presents

Picture Time

Happy Birthday sing-a-long