Details
Time & Dates: Classes held Wednesdays 9/18/2019 -11/13/2019 from 7:00 pm to 8:15
Location: The Abington Club, 300 Meetinghouse Road, Jenkintown Pa, 19046
Registration: $199 per student
At the Rooted Tree, we believe that once you're good at improv, life gets a little bit easier! Improv classes do more than help make your student funny. They can help with your student's confidence at home and at school. Improve teaches them to deal with the unexpected, to become a better listener and truly be in the moment, no cell phones, no screens. At the end of each course, our students show off their improv skills in a class graduation show and take home a lot of new friends. Our classes are designed for students age 12-18.
About the Instructor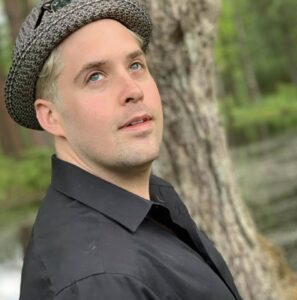 Robert "Bobby" Sicilia has received improv training through Philadelphia Improv Theater. He also studied improv in college as well as local workshops. He has a background in Musical Theater and Acting and studied at the Lee Strasberg Theater & Film Institute in Los Angeles. Bobby has performed in many productions from school shows to community theater, such as The Music Man, Annie Get Your Gun, Grease, Will Rogers Follies, and Seussical the Musical. He was a member of H.O.P.E. Players of Elkins Park.
Bobby always had a passion for the theater, and more recently, a passion for improv. He really enjoys improv and making others laugh, and also appreciates the everyday skills improv helps to develop! Bobby also has worked behind the scenes of productions helping out at Keith Valley Middle School, The Haverford School, and just recently ran improv sessions with kids at Rooted Tree's Summer Camp. He is really looking forward to this program and cannot wait to start!"
Improv isn't about being funny. When you mention improv class, most adults are terrified, but kids love it! It's a way to express themselves that they don't often get a chance to do. Instead, the goal is to pay attention and to commit fully to whatever you're doing. If everyone does a few simple things well the result is comedy, but it's not a straight line.
It's not hard to learn. You'll be amazed at what happens when you get a bunch of kids to follow the rules and have fun. The rules are simple: let magic happen from a concept by people who build on it together.
Spots are limited. This is designed for the ab-so-lute beginner. Yep. You! You will learn a lot and you will laugh a lot. Look at the Upcoming Sample Classes below and Sign up today! Complete the registration form below and you will then be taken to our payment page.