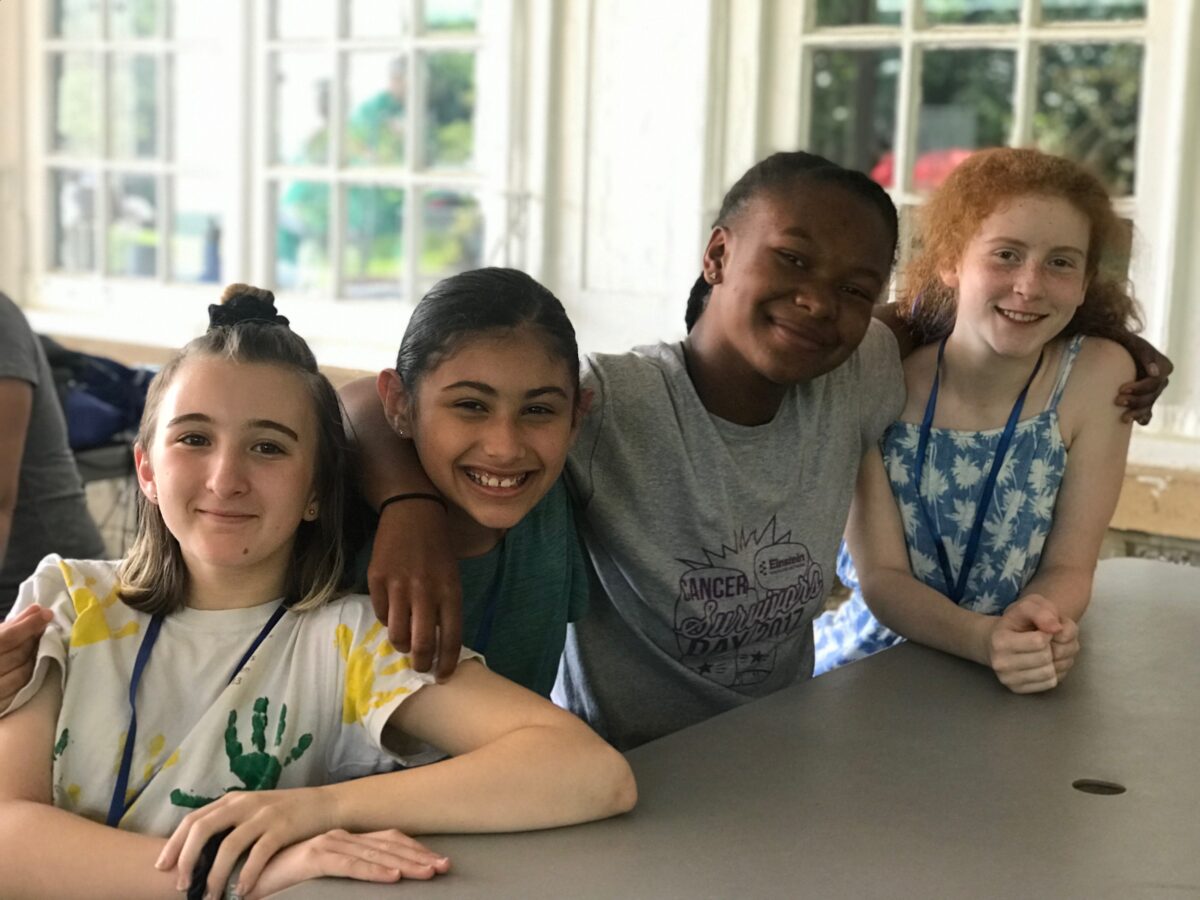 6/28/2019
We've started running through the entire show and both casts have done it a few times now. They really are picking it up quickly, which means it is going to be a great show. And with any great show comes excited kids who want to show off their hard work, which means tickets. If you've already purchased your tickets, thank you.
If you haven't gotten tickets, click here and get your seats now. But if you could also share this with your friends and family, church or synagog, or with anyone who you think might enjoy some home-grown community theater, we would appreciate it. It is through ticket sales that we will be able to continue to run shows through the rest of the year, so your support is appreciated.
We need your support to keep changing young people's lives!
We want to make sure our young people thrive in the performing arts and that they are fulfilled within their activities. To do this, kids need self-belief, the ability to bounce back from setbacks along with a willingness to take responsibility. The ability to plan and to set goals while building positive relationships with others are all goals we have to teach all of our campers and cast members in any show or event we produce at Rooted Tree. We believe that all young people, whatever their circumstances, background or level of aspiration, or even talent, can develop these skills if given the opportunity.
Support Us
There are many ways you can support Rooted Tree, either as a corporate supporter, individual donor, purchasing additional tickets for our shows for family or friends, or taking part in other fundraising events or even by volunteering some of your time, it all helps us continue to produce shows for kids in the area. If you would like to donate (all donations are tax deductible), please click here.
Darren & Jenny
Rooted Tree Productions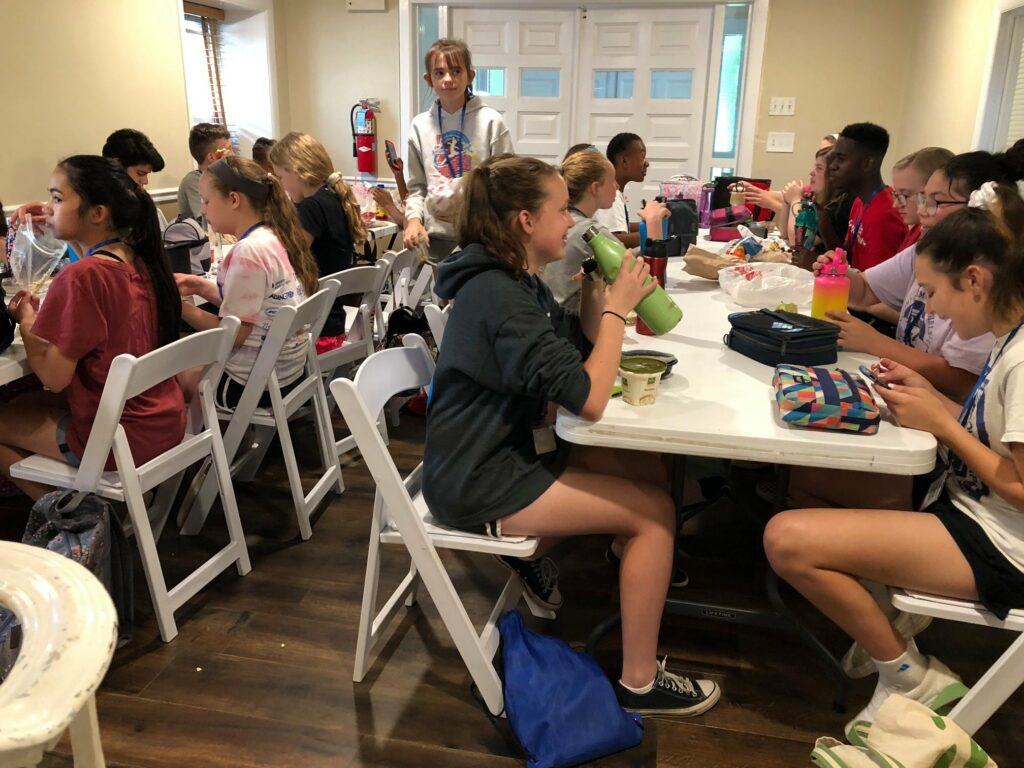 6/26/2019
So the campers are hard at work today. We are making sure music and choreography are in place and we will start running lines next week. If you can do anything to encourage your camper this week, it is to learn their lines in anticipation of next week. Your campers are doing great work and seem to be much further along than we thought they would be, which is a great sign!
Don't forget, shout outs are due tomorrow!!! You can get the forms here.
We have sign up's for the front of house and back of the house now, which you can click below to help out by volunteering.
Back of house volunteer sign up
Front of house volunteer sign up
If you are wondering if your camper is getting any fresh air, we try and get them outside for at least one session a day doing other activities. This keeps them fresh, keeps them from getting bored and gets them some fresh air and a chance to burn off some energy, as if dancing all morning wasn't doing that already.
NOTE:
A sign-up form went out via email regarding the 4th of July Parade here in Glenside. Please check your emails or let us know if you didn't get it. We will be walking and performing in the parade. It is a really great time for the kids to show off what they've learned in the last few weeks.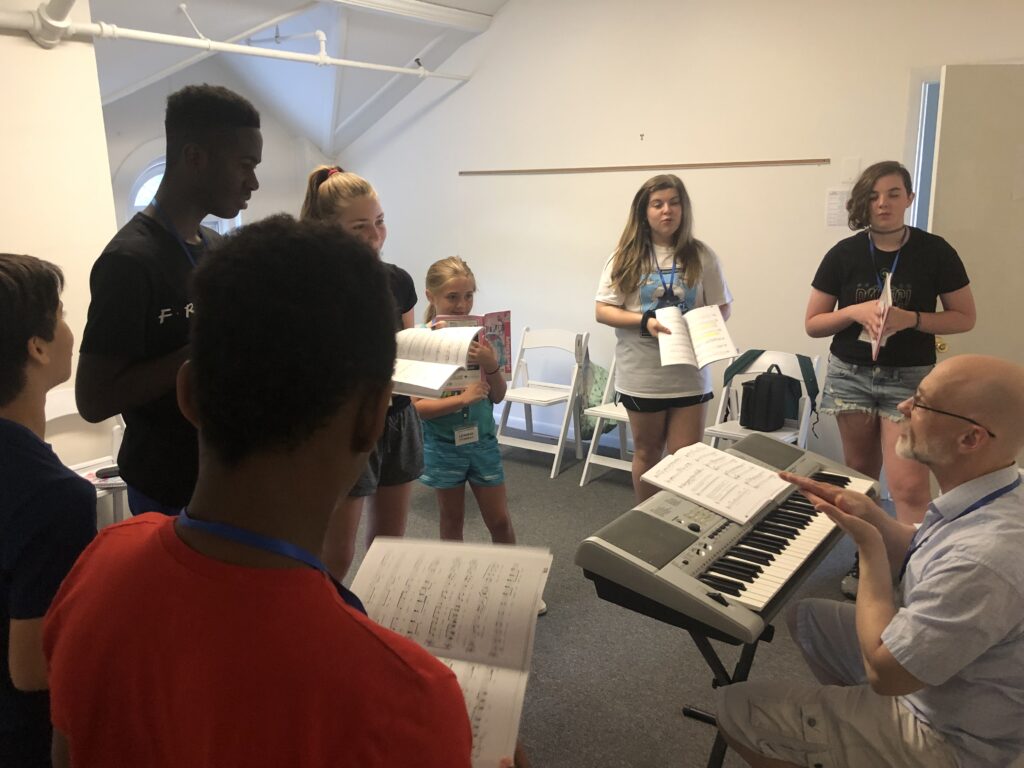 6/24/2019
Alright, parents and campers, auditions are over and it is time to get down to work. We've broken camp out into three areas of focus; vocals, choreography, and lines. Today Dr. Bruce is working with the leads to make sure they know their songs flat. There is a lot of work to do and your campers should know all their lines by next Monday at the latest. So, if they are looking for something to do at home, rehearsing and studying is always a good option.
WE NEED VOLUNTEERS
Below is a link to the sign-up genius for Front of The House volunteers. As a newly created non-profit, we need all the help we can get from parents, so thank you in advance for your help in making the camper's experience a great one.
Remember, shouts outs are due Thursday, you can get the forms here. You can also use that form if you would like to make a corporate or personal donation.
The camp counselors are amazed by how well the kids are doing learning their lines and getting the dances down pat. We fitted some costumes today and they are looking good!
Reminder
Drop off is 8:30-8:45 and Pickup is between 3:15-3:30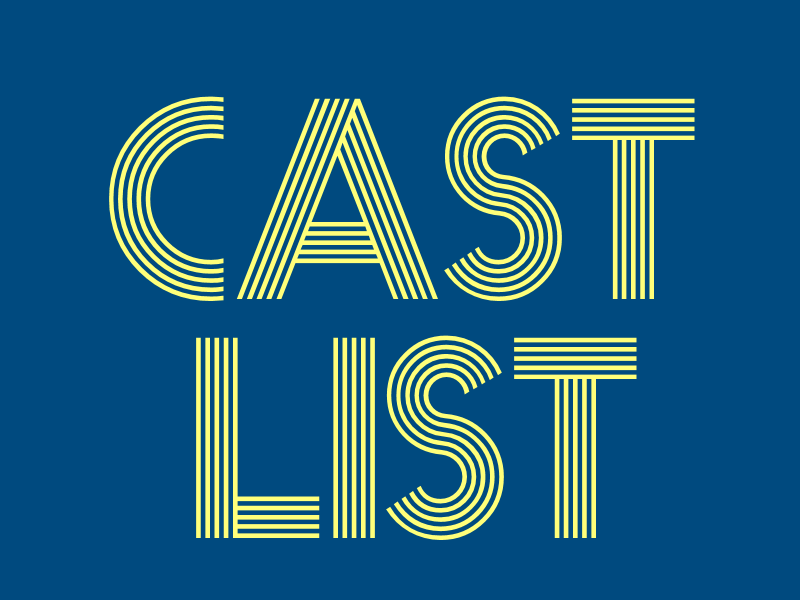 6/23/2019
CASTING ANNOUNCEMENT
The cast is set. Time to get to work learning those lines!
Senior Cast-Friday and Saturday Night Performances
Amber: Ella O'Rourke
Beatnick Chick: Caroline Cook
Cindy Watkins: Olivia Richards
Corny: Jack Winter
Council Members (Jr. and Sr. Cast): Erin Beck, Anaya Hamilton, Mikayla Hesdon, Madeline Jamieson, Gwen Judge, Cal Judge, Danny O'Rourke and Regan Santoro
Dynamites: Brianna Gasper, Izzy Malfara, Isabella Seradarian.
Edna: Veronica Botero
Ensemble: All Junior Cast
Gilbert and Male Guard: Kamari Brash
Gym Teacher: Heather Judge
Link: Zaeden Berry
Little Inez (Jr. and Sr. Cast): Ciani Kittrels
Lorraine: Autumn Smith
Matron: Madden Murray
Motor Mouth: Gabby Tangco
Mr. Pinky: Cal Judge
Newscaster (Jr. and Sr. Cast): Wyatt Meyers
Penny: Lucy Tyler
Principal: Celia Bluestine
Prudy: Tess Slaughter
Seaweed(Jr. and Sr. Cast): Brooklyn Browne
Tracy: Emma Bromley
Velma: Ragan Liebsch
Wilbur: Wyatt Meyers
ALL JUNIOR CAST WILL PERFORM AS ENSEMBLE DURING THE FRIDAY AND SATURDAY NIGHT PERFORMANCES
JUNIOR CAST
MATINEE PERFORMANCE
Amber: Natalie Higgins
Beatnick Chick: Abigail Heinrich
Cindy Watkins: Eliana Dillard
Corny: Timothy Butler
Council Members (Jr. and Sr. Cast): Erin Beck, Anaya Hamilton, Mikayla Hesdon, Madeline Jamieson, Gwen Judge, Cal Judge, Danny O'Rourke and Regan Santoro
Dynamites: Mykayla Bromley, Nara Buch, Paula Jarmul
Edna: Harrison Reazor
Ensemble: Joelle Dampf, Mina Fujii, Samantha Gill, Maya Jarmul, Sabrina Meyers, Darby Nielsen, Elizabeth Ward & All Senior Cast
Gilbert: Chase Smith
Gym Teacher: Sairsha Moore
Link: Landon Pham
Little Inez (Jr. and Sr. Cast): Ciani Kittrels
Lorraine: Annette Collier
Male Gaurd: James McLaughlin
Matron: Lily Widmeier
Motor Mouth: Reilly Cannon
Mr. Pinky: Charlie Winter
Newscaster (Sr. and Jr. Cast): Wyatt Meyers
Penny: Leanna Fitzgerald
Principal: Katie Wildgust
Prudy: Sophia Burgos
Seaweed (Jr. and Sr. Cast): Brooklyn Browne
Tracy: Brady Nolan
Velma: Julia DiPasquale
Wilbur: Nate Malfara
ALL SENIOR CAST WILL PERFORM AS ENSEMBLE DURING THE MATINEE PERFORMANCE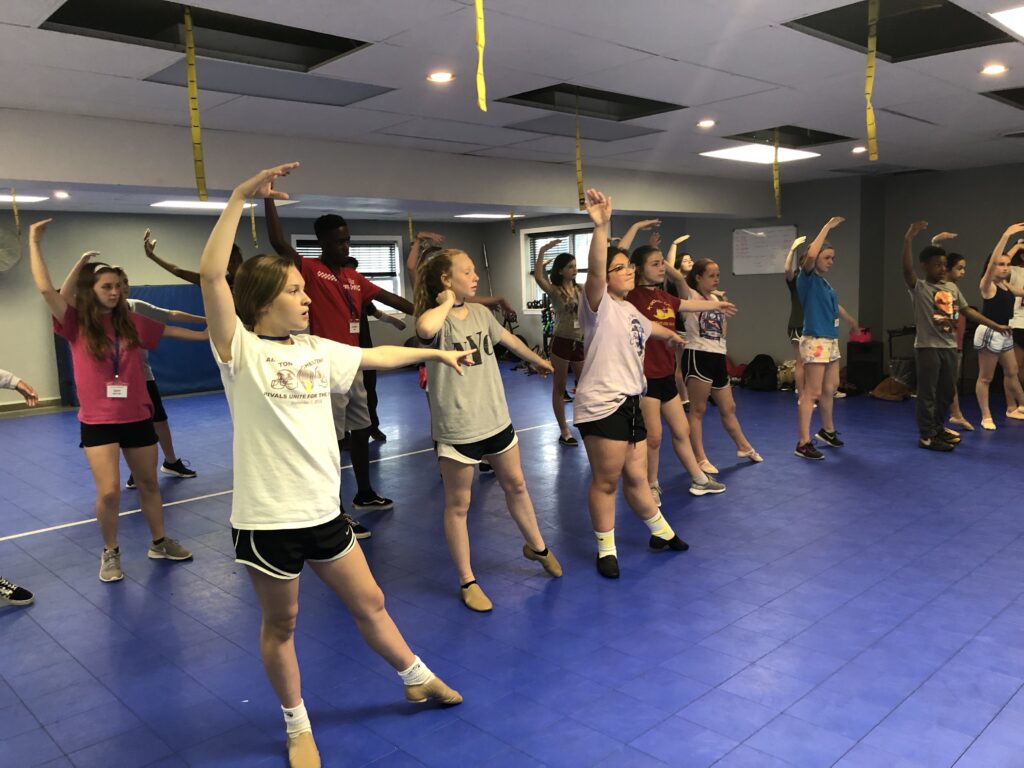 6/21/2019
The second day of auditions and boy is it hard to choose. All of the kids have really buckled down and learned their lines and songs. While we continue the auditions, other campers are hard at work learning the routines, songs, and dances. They are going to be tired but excited going into this weekend in anticipation of the cast list being posted Sunday night!
We took pictures of your camper yesterday and today in order to start the consuming process, which we think you will love! We've sourced over 200 authentic 60's style outfits for our campers.
We sent home another bit of information today, it is the Rooted Tree Shout Outs page. Shout outs are $20 and can include up to 30 words, but no pictures, please. The deadline for shout outs is next Thursday sharp because we go to print right away on Friday. If your camper didn't bring home the forms, you can download a copy: Hairspray Shouts_Shirts_Sponsorships (Best if used on laptop or desktop.)
A word on picking up: We usually complete instruction by 3:10, if you have somewhere to go or would like to pick up your child by 3:15, you can.
Homework!!! Just when they thought they were done with homework…and on the weekend!!!
Please have your camper practice "Nicest Kids in Town" choreography part 1. Which you can find by clicking here. The username is jenniferorourkeedu@gmail,com and the password is: Elladanny19
Have a great weekend and we'll see your camper next week when we really get busy! Oh, and don't forget, check back here to find out the casting results on Sunday!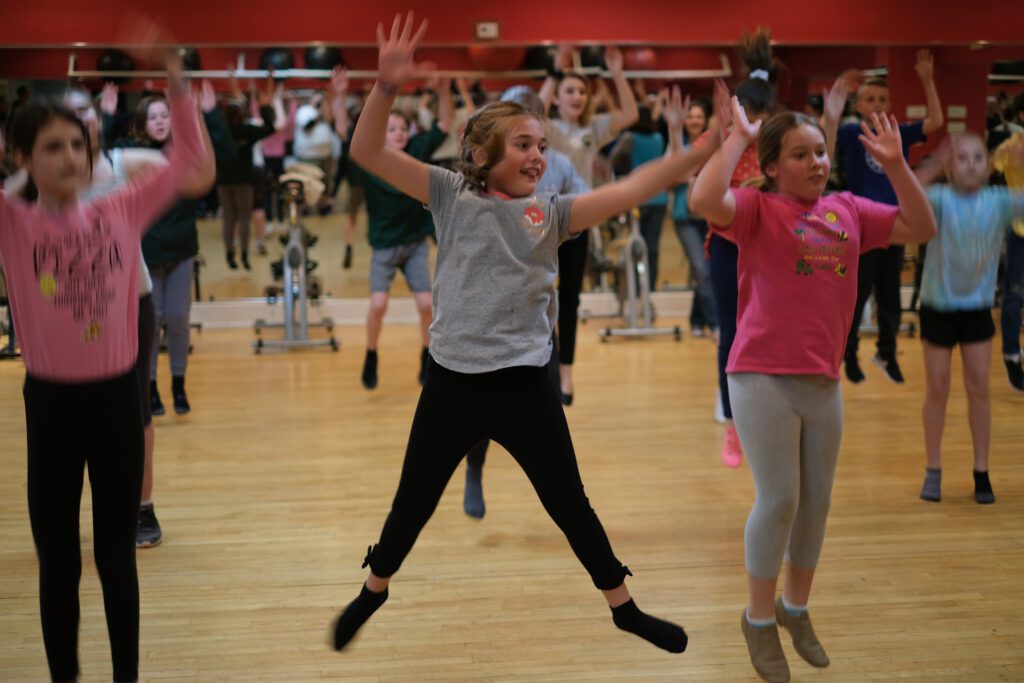 6/20/2019
Today was the first day of camp, and boy did we get off to a great start! Part of our cast auditioned today while others started to learn the music and choreography. With so much information needing to be disbursed, it helps to have a living, breathing page on the site that you can refer to daily. Today's news includes a few housekeeping items.
THANK YOU for your patience during drop off and pick up today. It is always hectic the first day, and the rain didn't help.
If your camper left with their nametag, please make sure they bring it tomorrow.
We have included an envelope with some forms we need from you. Please complete the forms tonight and return them tomorrow with your camper.
Audition Results and Casting:
We will post the casting results on Sunday, June 23 rd by 10 pm on our website, rootedtree.org. An email will be sent to you to announce when the casting results have posted.
Ticket Information and Shout Outs:
As we mentioned previously, tickets are on sale now, however, we have reserved some seats specifically for our cast families. We will release these seats at the same time we announce casting results.
We will be offering an opportunity for families to place a "Shout Out" to our campers in the performance program. Each shout will cost $20 and will allow for 30 words max. There will be a form coming out with more details within the next few days.
Reminders:
Label everything with your camper's name. Wear sneakers and bring dance shoes. Don't forget lunch. Drop Off at 8:30 am. Pick Up at 3:30 pm.
Follow us on Facebook at https://www.facebook.com/rootedtreeproductions/
SEE YOU TOMORROW!!!