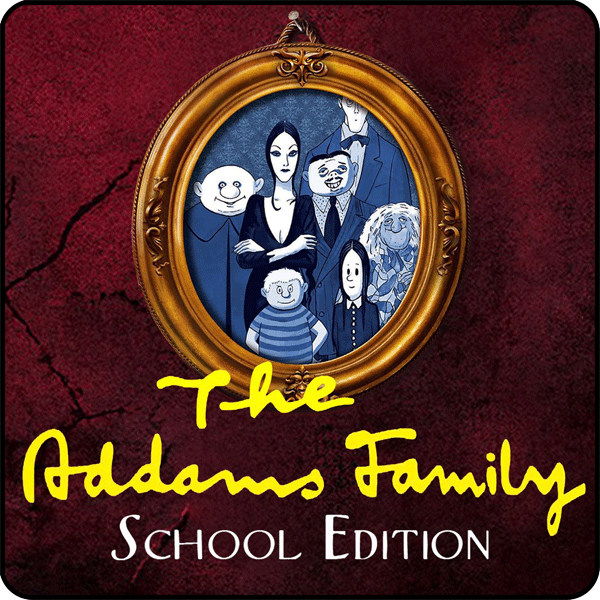 THE ADDAMS FAMILY, a comical feast that embraces the wackiness in every family, features an original story and it's every father's nightmare: Wednesday Addams, the ultimate princess of darkness, has grown up and fallen in love with a sweet, smart young man from a respectable family–a man her parents have never met. And if that wasn't upsetting enough, Wednesday confides in her father and begs him not to tell her mother. Now, Gomez Addams must do something he's never done before–keep a secret from his beloved wife, Morticia. Everything will change for the whole family on a fateful night, they host a dinner for Wednesday's "normal" boyfriend and his parents.
Welcome to the Addams Family!
Hundreds of years ago, the Addams family ancestors came from the old country and settled on a plot of land in what is now New York's Central Park. This was, of course, long before it was a park, when it was still wilderness and garbage. The family flourished for many generations, and eventually, a huge house was built where a great Spanish oak, the Addams Family Tree, had been planted to protect the ancestral graves from such annoyances as sunlight and tourists. As the curtain rises, the last dead leaf of autumn falls from the Family Tree, and all is right with the morbid, macabre world of Gomez, Morticia, Fester, Grandma, Wednesday, Pugsley and Lurch.

They've gathered – where else? – in the family graveyard, to celebrate life and death in a yearly ritual to connect with their past and ensure their future.
Age Group: 6th grade and up

Where: Rehearsals will be held at St. Peter's Episcopal Church, 654 N. Easton Road

When: Wednesday & Friday nights and some select Sundays, 6:30-8:30 starting September 13th through January 26th, 2024.
Show dates: Will be announced soon
Price: $699

SHOW DATE IS JANUARY 27TH. TIMES ARE 1:00 AND 7:00 PM.
REGISTRATION IS NOW CLOSED